01-10-2015, 03:15 AM (This post was last modified: 01-10-2015, 03:16 AM by hungrypigs.)
Here he is. He is a Tricolour.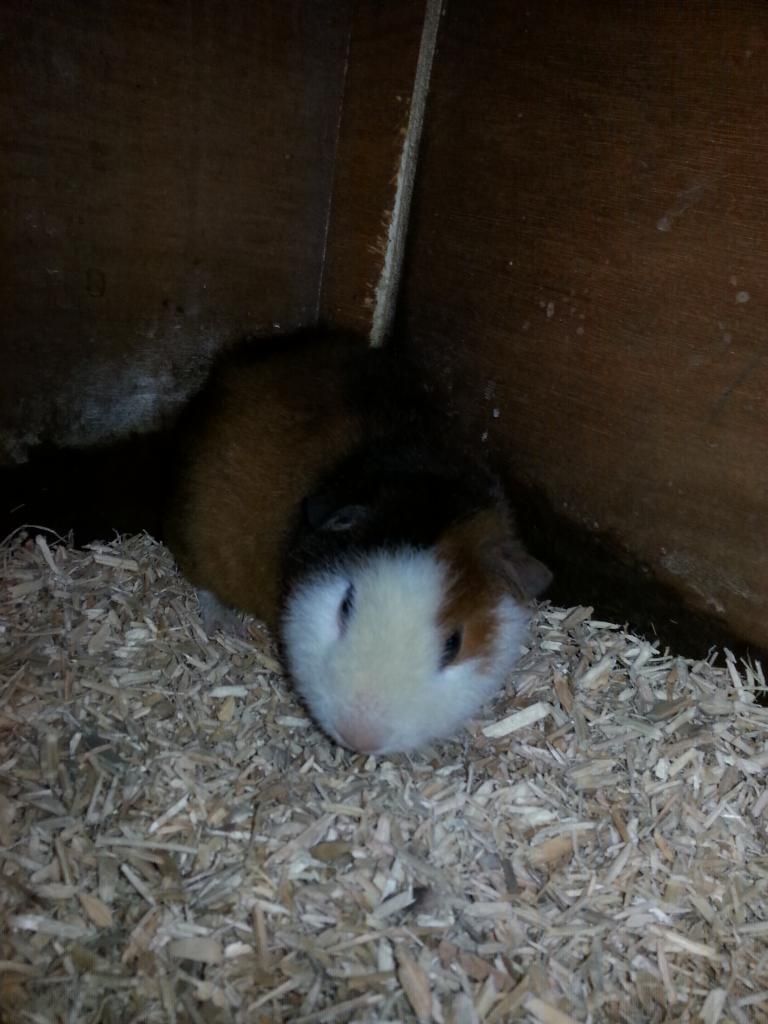 Pumpkin is also a Tricolour. Lucky is a black & tan teddy. I'm not sure if I did put photos up of them, I had them the same time as I had the other teddy sow Minnie. But I paired them to what I thought was a purebred teddy boar and I got normals in the litters, so the boar wasn't a purebred. Hopefully this time I will get teddy babies with Crackle.