12-11-2019, 12:36 AM (This post was last modified: 01-14-2020, 12:25 AM by SameerluvAnimals.)
(12-10-2019, 03:28 PM)

Catherine Wrote: It is terrible that the Indian Ocean Humpback Dolphins are having such a hard time. As usual it is humans that are the problem. Dolphins being caught in shark nets is truly tragic. I don't even like the idea of shark nets for sharks. I am horrified that the dolphins are hunted for food. I hope they are able to survive what humans are doing to them. Some day when we behave better we will be sorry for what we have done to them.
Poor dolphins..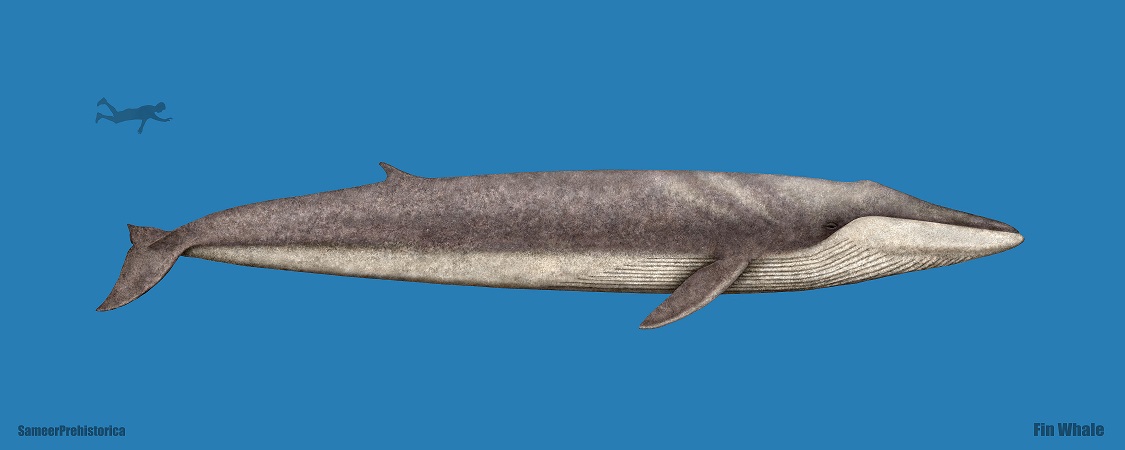 The fin whale is the second largest animal on Earth, just behind the blue whale. An adult fin whale weighs as much as 10 large elephants. It is one of the fastest cetaceans and can sustain speeds between 37 km/h (23 mph) and 41 km/h (25 mph) and bursts up to 46 km/h (29 mph) have been recorded, earning the fin whale the nickname "the greyhound of the sea". The fin whale is the second largest whale with a length of 21 - 26 m (70 to 85 ft) and weighs 45 - 75 tonnes. The weight of the largest individual with a length of 27 m was estimated at 120 tonnes.
Fin whales were once heavily hunted to the brink of extinction, have been upgraded from endangered to vulnerable, according to IUCN. Thanks to international bans on commercial whaling, although Iceland and Japan have resumed hunting.