Thread Rating:
Happy Birthday Libby.
Happy Birthday  Libby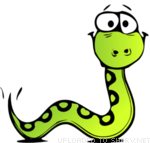 I hope you have a wonderful day.
Catherine
Thank You! I wish I could say it was good, but my birthday was overshadowed this year. My aunt, who was like a surrogate parent to me as a kid, passed away on the 28th. It's been super hard, but work has been a nice escape. I took Friday for the funeral. My boss gave me the weekend off.

My parents divorced when I was a baby. I lived with my mom and stepdad. After my mom's mom passed my aunt stepped in. Every time I was sick my mom called her. Most of my Florida trips are thanks to her and were with her. My mom looks and sounds a lot like she did and I'm following in their steps.
I am so sorry about your aunt. That does put a shadow over everything right now. I understandhaving someone who helped raise you. For me it was my father's  mother. It is hard to lose the person who shaped your life so much. She will always feel close to you and years from now you will still  do things the way she taught you.
It was good of your employer to let you have the time off.

Hopefully next year things will be back to normal and you will really be able to celebrate your birthday.
Catherine
Users browsing this thread: 1 Guest(s)