That's right, it is Norbert's seventh Birthday. Can it really be seven years since I sat up with Miss Charlie while she had her babies.
She had dear departed Rosebert as her first litter (he was big). The second litter was Miss Penny, a little lilac boy, both Lambert's children. Then she had a much smaller little one who looked very different and I knew that my dear little handicapped Pigbert as an old man had become a father. Pigbert knew that was his son. He adored him.
Have you ever seen anything cuter?
He grew up to be a sweet little guinea pig.
As you can see he really is a fine looking piggie
He has lived his life with a group of boys. Rosebert is his half brother and Lambert is Rosebert's father. They were so close.
Then Robbie and Murray joined the herd. They always got along and were very happy together.
Now with the rest of them gone Norbert is living with Mama Martha and the Muffin.
Norbert has been surrounded by love and given love all his life. He has been content with what he had and enjoyed the good things. He has known sadness as old friends died, but he has always welcomed new friends.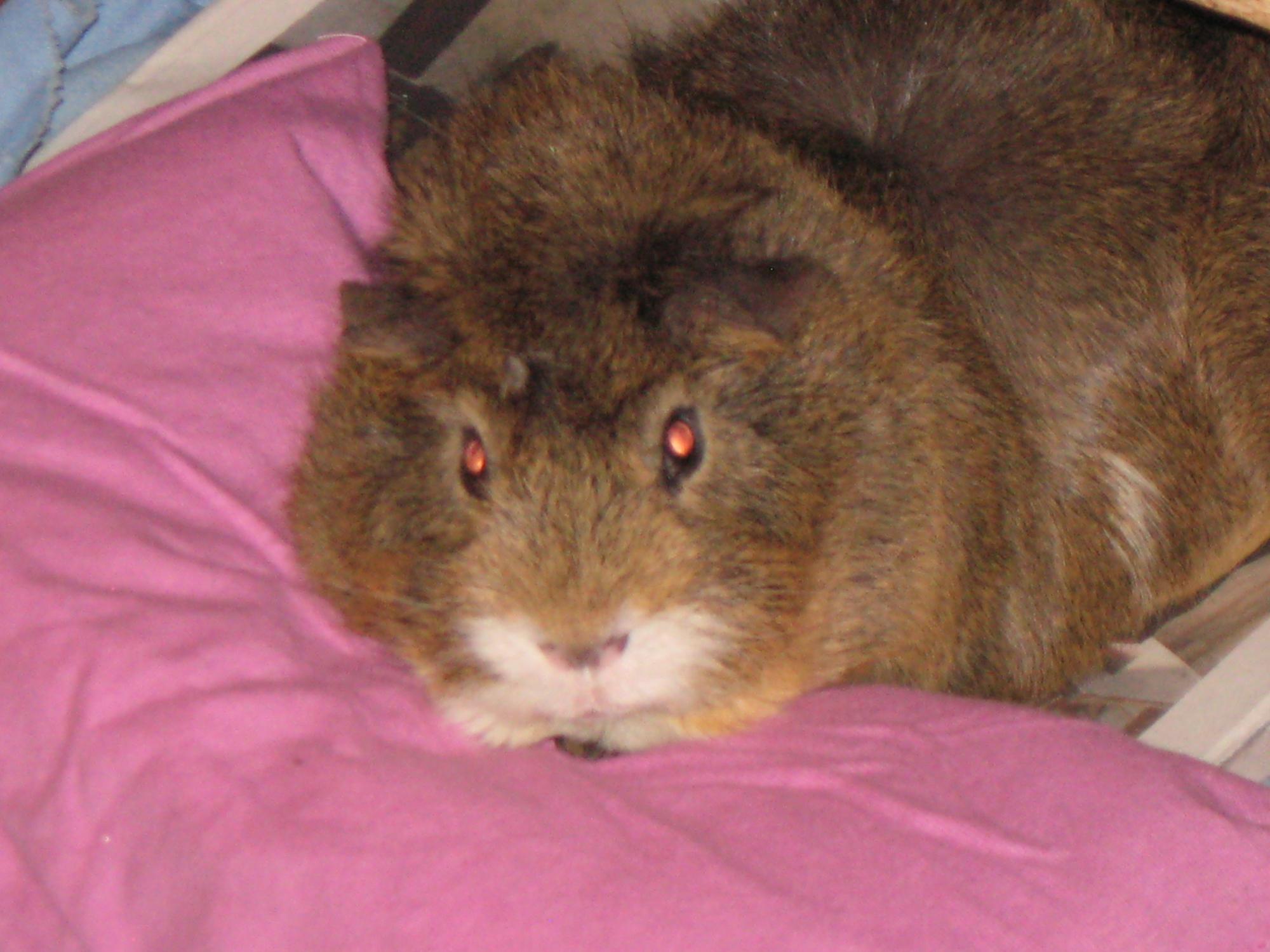 His father was always a loving and gentle guinea pig in spite of being handicapped. Norbert has been a quiet loving presence and I have always felt he was Pigbert's gift to me before he died. He couldn't stay any longer so he gave me his beautiful son to be with me all these years. I call him Norbert, but he is also Little Bert and Mini Pigbert. I can't believe that after seven years he is still with me.
Catherine